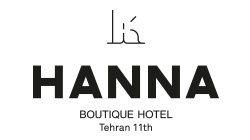 About Hanna Boutique Hotel
HANNA BOUTIQUE HOTEL ROOMS
You can stay in one of the seven rooms in this hotel. Each room has its own name and taste: Lolagar, Golkhaneh, Konj, Noor, Kaman, Hamsayeh, and Ojagh are the names of these rooms. There are a lot of facilities in these rooms. You will find a safe box, tea maker machine, air conditioner, minibar, and hairdryer in your room. Some of the rooms have a view of the famous Lavangar alley. Also, you can share your adventures in Tehran with your friends and family via high-speed Wi-Fi.
HANNA BOUTIQUE HOTEL GALLERY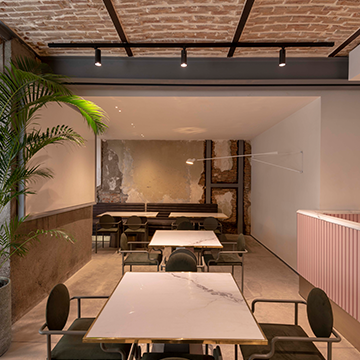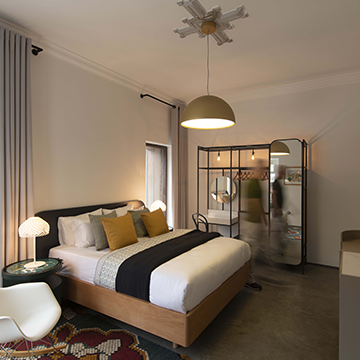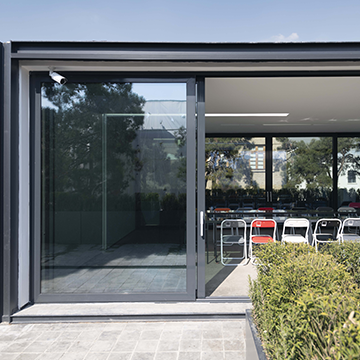 PLACES TO VISIT IN TEHRAN
Simply amazing!
"One of the most amazing restaurants in Tehran where you will feel the contemporary art in an astonishing historical house of Lolagar street with professional staff, delicious food, excellent and relaxing ambiance. They also have a nice gallery downstairs which will amaze you. I will definitely come back here again. lilas_n_t, TripAdvisor"
Beautiful Charming Hotel
"This hotel was an old house that has been renovated very well. Modern yet with a Persian style, the rooms are cheerful and sleek. The bathroom is luxurious and spacious. Very clean and so many artistic touches. The hotel also has a good restaurant and there are several stores / gallery next door offering high quality Persian art objects and carpets. I highly recommend this hotel. SHP1973, TripAdvisor"
Classy and fine
"I ate there with my sister. located in an nostalgic neighborhood of Tehran city center, they offer an international menu with one local meal choice per day. Service was great, ambiance was charming and finely decorated. They also have an Art galleria. Do not miss it if you visit Tehran center or if you want to stay in a small cozy house with quality service. ramaolya, TripAdvisor"